PRESSURE WASHING IN REISTERSTOWN, MD
With years of experience and an impeccable reputation serving Reisterstown and Baltimore County, Maryland, we guarantee your complete satisfaction with our pressure washing services in Reisterstown, MD!
Keeping Homes, Schools, and Businesses Sparkling Clean With Our Power Washing Services in Reisterstown, MD!
The hustle in western Baltimore County keeps residents of Reisterstown on their toes. We eliminate any extra items on the to-do list so families and businesses can thrive knowing their property is cared for and ready to impress. Our pressure washing in Reisterstown, MD will leave your property looking great!
We stand out from the competition with our customer-centric approach – your needs and goals come first!
Customer Relationships Are #1
We care about making sure you have a great experience when working with us. From the first phone call to the point we leave the job, we will ensure you get great communication while you and your property are treated with respect. We are experienced professionals with the right equipment, processes, chemicals and techniques to get work done effectively and safely.
Pressure Washing Services in Reisterstown, MD
In the Reisterstown area of Baltimore County, MD we provide full-service exterior cleaning services. We can work anywhere along Route 140 and Route 30. We serve neighborhoods such as E. Cherry Hill Rd, Highfalcon Rd, Glyndon, Timber Grove, Chestnut Ridge, Big Spring, Tarragon Rd, Franklin Blvd, Boring, Pleasant Grove, Glen Falls, Tyler, Town Center and Chartley.
Extend the life of your roof by washing away destructive lichens, moss and dark algae streaks on the roof. These organisms damage and break down your shingles, causing irreparable damage.
The green spots and overall dingy look from dirt, dust, algae, and mildew will be eradicated. We restore siding to a bright color with specialized equipment and techniques appropriate for the different types of surfaces on the home, which can include power washing in Reisterstown, MD homes, and businesses.
The green spots and overall dingy look from dirt, dust, algae, and mildew will be eradicated. We restore siding to a bright color.  We implement specialized equipment and techniques appropriate for the different types of surfaces on the home.
We make outside decks, porches, walkways and patios (all types of concrete, wood and brick surfaces) clean and inviting for enjoyable outdoor living.
For businesses and properties, we provide comprehensive exterior cleaning for such as apartments, condos, academic campuses, office buildings, restaurants and retail strips.
Scheduling Pressure Washing Services in Reisterstown, MD
We keep this simple and straightforward. Just give us a call or fill out our online quote request form and we'll contact you immediately. We will ask a few questions about your goals and the details about your property. If necessary we will provide an on-site assessment of the property.
You'll quickly receive a written quote, and once approved, a scheduled day for our professional exterior cleaning services in Reisterstown. Then, we provide courtesy notifications in advance of the service date.
Be prepared for the before-and-after wow. You'll enjoy an amazing experience with fantastic results. Our 100% satisfaction guarantee applies to all customers in Reisterstown, MD. Each step along the process will be clearly communicated so you're kept up to speed.
Commercial Exterior Cleaning for Properties and Businesses
A business owner's number one goal is to keep their customers happy. And part of that includes creating a welcoming, clean environment for patrons to visit and return to each day.
That means, bright, clean sidewalks free of gum and stains, sparkling, streak-free windows, clean dumpsters and receptacles, and well-maintained siding, walls, and canopies, all of which can be achieved with our surface washing and power washing services in Reisterstown, MD.
That kind where people say – "Wow, they really keep this place nice."
We help businesses with regularly scheduled cleanings or as-needed touch ups so their guests are impressed with the appearance and clean space.
Not Jacks of All Trades - We're Pressure Washing Professionals that can work in Reisterstown
The Reisterstown area gets hot summers and regular rain which produces conditions for algae and mildew growth on homes and buildings. Our services are customized to address those very common problems!
Some Baltimore County contractors earn a bad reputation for not answering the phone, not showing up to jobs, and not keeping a tight schedule. We stand out from those companies with high-integrity customer relationships.
Trained technicians make sure the job is done right the first time. It is important to use the proper equipment and technique on differing surfaces. They make sure to apply best practices that get your property cleaned while avoiding any possible damage.
We're knowing in Reisterstown for our positive reputation in exterior cleaning. We have the 5-star reviews and local testimonials to prove it!
 
Featured Project in Reisterstown, MD
Residential House Wash/Power Washing Services on Tufton Avenue, Reisterstown, MD
We provided pressure washing services for a single family home on Tufton Avenue in Reisterstown, MD. Our services included a complete house soft wash, including the roof trim, the basement stairwell, the front porch/stoop, and window cleaning. 
The house looked awesome when we were done, the bricks and siding were brightened and the windows were glistening!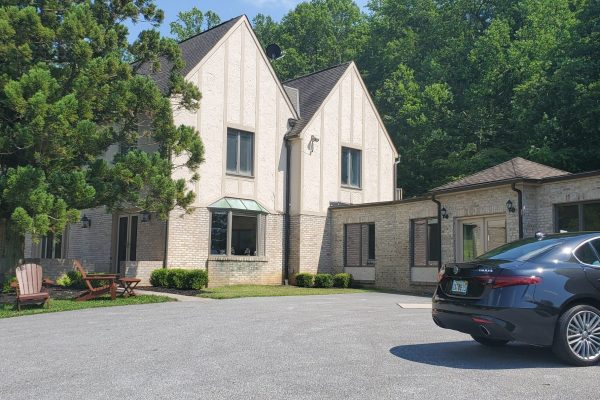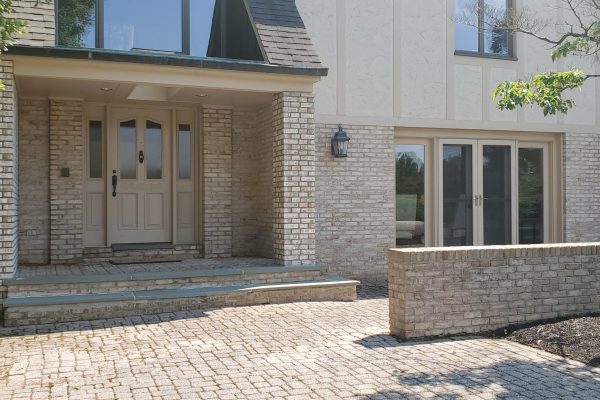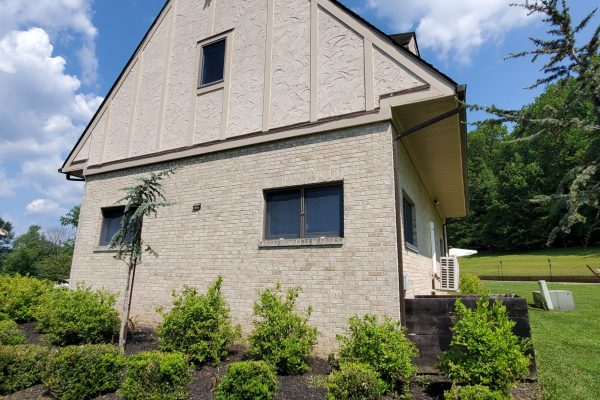 Contact Us Today for Amazing Pressure Washing Services in Reisterstown!
Ready to give your home or business the care it deserves? We deliver the best results possible so your property shines!
Do you want to keep your business consistently welcoming for customers? We can provide peace of mind and a lighter to-do list with regularly-scheduled cleaning services and pressure washing in Reisterstown.
Call us today at 800-858-6208 or fill out a quote request online. There's no risk to you to receive your free quote. We look forward to hearing from and meeting you!

A lot of companies over-promise and under-deliver, but not us!
We have made it our mission to deliver the most amazing customer experience ever! It's a bold statement, but we have the character, experience, processes and guarantees to back it up! It's important to us that you are treated with respect and delighted with every aspect of our work.
Some of our recent job locations include:
Abingdon, Towson, Timonium, Baltimore, Bel Air, Ellicott City, Pikesville, Randallstown, and Reisterstown.
Give us a call to schedule your free quote at 800-858-6208 or request one online. You will not recognize your property when we're done making it shine!