POWER WASHING IN BEL AIR, MD
With years of experience and an impeccable reputation serving Bel Air and Harford County, Maryland, we guarantee your complete satisfaction!
Keeping Homes and Businesses in Bel Air Sparkling Clean Both Outside & Inside with Carpet Cleaning and more!
We are the best power washing company in Bel Air, MD. 
Need proof? Here's why we make that claim: We put a premium on providing you with the most amazing customer experience ever! Because of that, you'll be delighted with the results we deliver. In fact, you won't even recognize your Bel Air property when we're done cleaning it! To back it up, we offer a 100% satisfaction guarantee!
We provide exterior cleaning for residential homes and commercial building cleaning for offices, buildings, apartments, school campuses, restaurants, retail stores, condo associations and HOAs.
Whether it's time for a deep, seasonal cleaning, carpet cleaning or you just need help keeping up the outside of your property, we can provide a fitted solution and schedule to perfectly meet your needs.
Scheduling Exterior Cleaning Services & Carpet Cleaning Services in Bel Air, MD
Our scheduling process is simply and easy. Give us a call or fill out our quote request form and we will respond quickly to schedule your quote. We will ask you a few  questions to determine your cleaning goals and property features so we can develop a written quote. Once the quote is approved, we will give you a scheduled date for cleaning and we will provide courtesy notifications ahead of service. 
We're not like the other exterior cleaning service companies in Maryland – working with us is a breeze. We communicate often and clearly so you are always updated on progress and schedule. And upon completion, we confirm that you are absolutely delighted with the results and experience you had with us.
Featured Bel Air Property
Residential Power Washing Service Feature in Bel Air, MD | Berwick Ct, Bel Air, MD
We provided a house wash for a single-family home on Berwick Ct in Bel Air. The owner called us because they were listing their house for sale. As we spoke, we realized that we also clean his cousin's property, who is also very satisfied with our work.
We conducted a wash of the exterior of the home, including all eaves, soffit, fascia, basement walls, front porch and stoop, and front walkway, and also did a roof cleaning session. We applied an environmentally safe algaecide to help remove green algae growing on the house's exterior surfaces.
This project turned out beautifully and the owner was very happy with the results. Check out these photos!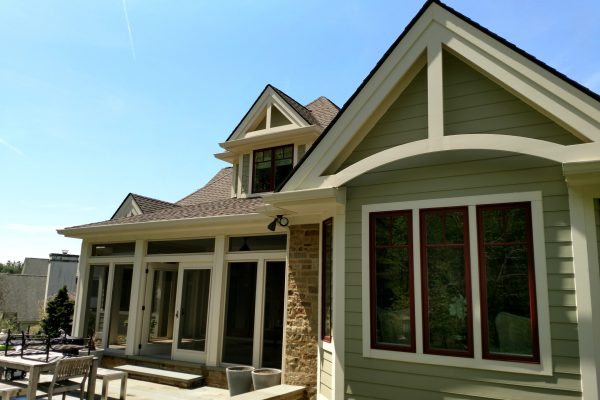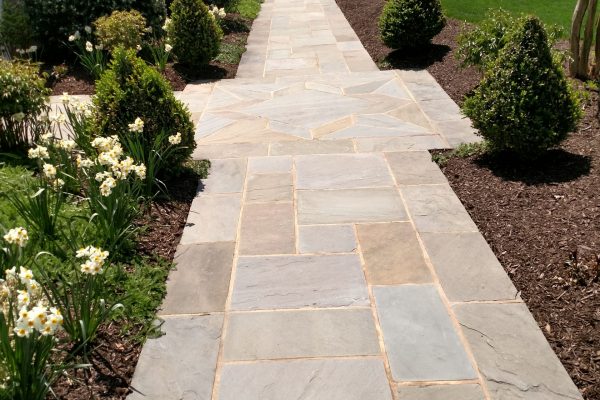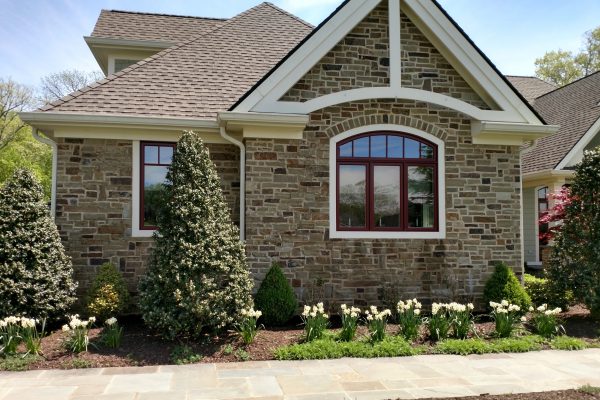 Power Washing Services in Bel Air, MD
In the Bel Air area of Harford County, MD we provide a full range of cleaning services for residential and commercial customers. We can work anywhere in and around Bel Air, Harford County. We work with many businesses along Route 24, Route 924, Route 1, near the Harford Mall, Maryland Golf and Country Club, and the Bel Air Courthouse downtown. We clean the drive-through, concrete, and dumpster pad for the Chick-fil-A restaurant in Bel Air, MD. We work in residential neighborhoods like Amyclae, Glenangus, and Tollgate, among others!
Our cleaning services include:
Window Washing – Your windows will be glistening clean, free of streaks and pollen, after we carefully clean the glass, screens, frame and sill.
Surface Washing – Decks, porches, walkways and patios will be restored for a bright and welcoming look with a deep cleaning.
Roof Washing – We extend the life of your shingles by removing damaging lichens and dark spots caused by algae.
House Washing – Dirty, dust, algae, moss, and mold will be removed from your home. We are equipped to thoroughly clean siding, brick and wood surfaces with specialized equipment.
Commercial Cleaning – We provide complete exterior cleaning services for commercial properties including office buildings, school campuses, restaurants, retail stores, and apartments/condos.
Schedule an appointment for roof cleaning, carpet cleaning, or power washing services in Bel Air, MD. Contact us today!
Why choose Pristine Inc for your power washing, roof cleaning, and carpet cleaning services in Bel Air, MD? One word: Amazing
If you are a resident of Bel Air, MD, you are aware of the variety of weather conditions in this area. Rain, snow, sleet, put a beating on the surfaces around your home. Pollen seem to come in bursts, leaving a yellow blanket all over everything.  The north (or shaded) side of your house turns green. Algae, mold, mud, salt, and grime collects and must be removed regularly to maintain a bright look. We provide timely and specific cleaning solutions to perfectly fit needs of local homeowners.
We are local to the area, very familiar with Bel Air neighborhoods. Because we're close by, you won't be paying or waiting for a long commute time for an out-of-town company.
Many Bel Air contractors infamous for unanswered phone calls and delays in scheduling. NOT US. Nobody can compete with our amazing customer service and solid communication. You'll never use another power washing company in Bel Air, MD again.
Our experienced technicians are trained on proper cleaning procedures. They will select the correct tool, technique, cleaning agent and process for cleaning every type of surface. They do a great job, take their time, and you will be impressed by the results.
Our company has provided power washing, carpet cleaning, and roof cleaning in Bel Air, MD since our founding. Our awesome reputation and 5-star reviews from local customers prove it!
"Pristine did an excellent job on our home! I remember walking up to the house after they were finished and it even smelled cleaner! Can't wait to have them do the house again this year."
Lane Fodel | Bel Air, MD
⭐️⭐️⭐️⭐️⭐️
Contact us today to schedule your free quote!
Is your goal is to be the cleanest, most sparkling house in the neighborhood? We can make that happen.
Do you want to keep your local Bel Air customers returning to your business by providing a consistent, clean impression? We're on it with our power washing services in Bel Air, MD.
Call us today to schedule your free quote for carpet cleaning services in Bel Air, MD or our other exterior services such as pressure washing! There's no risk to you to receive your free quote. We look forward to hearing from and meeting you!
A lot of companies over-promise and under-deliver, but not us!
We have made it our mission to deliver the most amazing customer experience ever! It's a bold statement, but we have the character, experience, processes and guarantees to back it up! It's important to us that you are treated with respect and delighted with every aspect of our work.
Some of our recent job locations include:
Abingdon, Towson, Timonium, Baltimore, Bel Air, Ellicott City, Pikesville, Randallstown, and Reisterstown.
Give us a call to schedule your free quote at 800-858-6208 or request one online. You will not recognize your property when we're done making it shine!