PRESSURE WASHING IN RANDALLSTOWN, MD
With years of experience and an impeccable reputation serving Randallstown and Baltimore County, Maryland, we guarantee your complete satisfaction!
Your Randallstown Property Deserves the BEST Care!
If you work or live in and around Randallstown area of Baltimore County, you know how hot, humid summers can cause a build of up algae, dust and pollen on your property. We help keep homes and businesses looking their best through the season with our thorough, process-oriented pressure washing services.
We prioritize delivering excellent results coupled with an amazing experience – you'll be pleased with both the outcome and service you get!
"I Didn't Recognize My House When They Were Done!"
We hear this all the time from happy customers. Our disciplined technique to cleaning your property means that we apply the most effective and sophisticated tools to provide for the best possible deep clean. So surfaces look like they're brand new again!
We will clean every part of your property, from roof, to glass, to sidewalk so you know all cleaning can be done fully at one time.
Pressure Washing in Randallstown, MD
In Randallstown, we provide full-service exterior cleaning services. We can work anywhere along the I-695/I-795 split, including neighborhoods such as Allenswood Rd/Offutt Rd, Church Ln/Liberty Plz, Mcdonogh Rd/Winands Rd, Granite Rd/Marriottsville Rd, Hernwood/Hernwood Heights, Liberty Rd/Tiverton Rd, and Town Center.
Ugly dark streaks and spots will be gently washed off your roof to eliminate destructive algae, mildew and lichens that compromise your shingles.
From gutter to foundation, all parts of your siding, facia and exterior walls will be washed clean of stains, dirt and algae for a complete shine.   
The glass, sills, tracks and screens will all be cleaned free of dust, dirt, and pollen for a glistening shine.
All patios, walkways, decks and hardscapes will be scrubbed clean with powerful detergents to restore them to their original bright appearance.
We help ensure business properties are always looking their best with regularly scheduled cleaning services. We work around tight schedules and customer traffic so the property is cleaned at your convenience.
We use Sanititization Spray fogging and anti-microbial technology to fight bacteria and deadly viruses like the coronavirus COVID-19.
The Difference Between Us and the Next Pressure Washing Company
Our customers love us because we:
Answer the phone when they call
Show up when we say we're going to arrive
Are happy to adjust the cleaning schedule according to their needs and concerns
Show up in uniform with trained, skilled and respectful employees
Make every effort to get the property as clean as possible
Follow up to ensure they are completely satisfied at every point of interaction with our company
Scheduling Pressure Washing Services
Our estimating and scheduling is on point. Give us a call or fill out our online quote request form and we'll return your call immediately. We'll ask a few specific questions about the cleaning goals for your property and then follow up with a written estimate. With your approval we'll place you on our schedule at the next available slot.
You'll be treated like the valued customer you are, with prompt, respectful communication and understanding. You'll be amazed at the outcome of the cleaning service.
Our 100% Satisfaction Guarantee ensures your complete satisfaction with our work!
The Last Pressure Washing Company You'll Want to Work With
Humid, hot summers and wet winters produces conditions for algae and mildew growth in Baltimore County. Our full-service pressure washing in Randallstown is customized for people who need a seasonal or annual cleaning to keep their property looking good.
Contractors are infamous for no shows, no call-backs, and leaving the job with work unfinished. Not us! We worry about the details and customer communication so you are taken care of.
With just a short drive from our office, we can be at your property in Randallstown in a few minutes.
Our technicians have been trained in the correct process, techniques and tools for cleaning every type of service. They go above and beyond to make sure your plants, furniture, and decorations are all protected and returned to the right place once the work is done.
We've got proof of our excellent work and customer relationships with our numerous 5 star reviews!
"Amazing, thorough work. Extremely professional service. Will not hesitate to use this company in the future."
⭐️⭐️⭐️⭐️⭐️
– Stacy Harvey, Facebook Reviewer
Featured Project in Randallstown, MD
Retail Store | Liberty Rd, Randallstown, MD
The sign on the exterior wall of an outlet store had been removed. The building manager asked us to clean up all the algae and mildew stains that had grown behind the letters. We applied an environmentally safe algicide and following up with a methodical pressure wash. 
The results speak for themselves!
Ask us more about our exterior cleaning and pressure washing in Randallstown!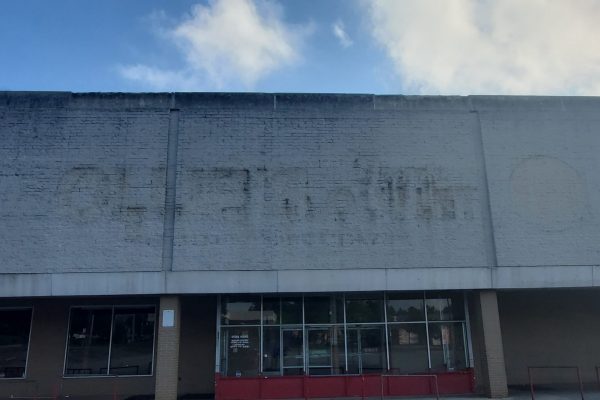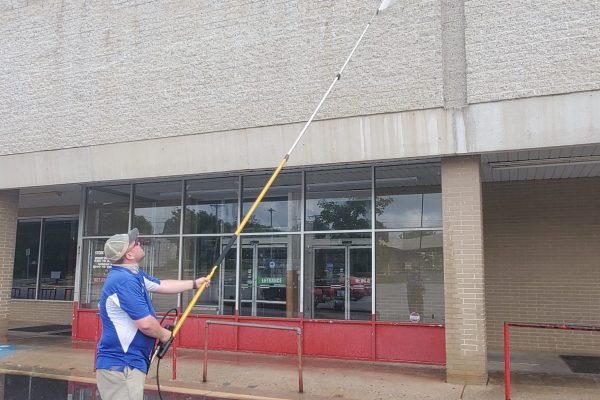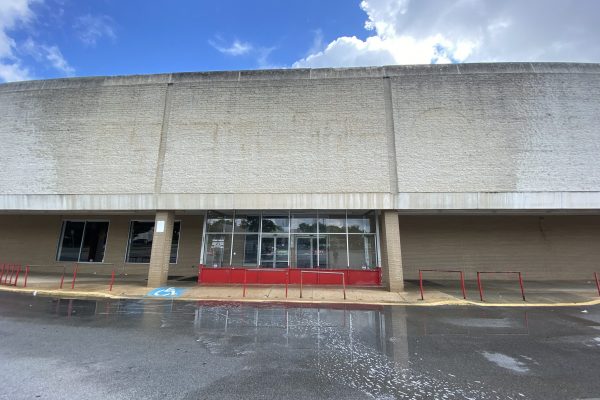 Ready to wash off all the dirty, stains and streaks from your home? We'll provide a complete, thorough clean from roof to ground.
Do you want keep your Randallstown business looking sharp for patrons? We will ensure you the best possible exterior cleaning right on schedule.
Plus, fight bacteria and viruses in your home or business with our Sanitization Services!
Call us today at 800-858-6208 or fill out a quote request online. There's no risk to you to receive your free quote. We look forward to hearing from and meeting you!
A lot of companies over-promise and under-deliver, but not us!
We have made it our mission to deliver the most amazing customer experience ever! It's a bold statement, but we have the character, experience, processes and guarantees to back it up! It's important to us that you are treated with respect and delighted with every aspect of our work.
Some of our recent job locations include:
Abingdon, Towson, Timonium, Baltimore, Bel Air, Ellicott City, Pikesville, Randallstown, and Reisterstown.
Give us a call to schedule your free quote at 800-858-6208 or request one online. You will not recognize your property when we're done making it shine!