POWER WASHING SERVICES IN ELLICOTT CITY, MD
CONTACT THE POWER WASHING EXPERTS TODAY
With years of experience and an impeccable reputation serving Ellicott City and Howard County, Maryland, we guarantee your complete satisfaction with our exterior cleaning services such as roof washing in Ellicott City, MD!
We Make Ellicott City Homes Shine
Residents and business owners in the Ellicott City area of Baltimore County know how tough the four seasons of Maryland can be on your home or building's exterior. With hot, humid summers and cold, snowy winters, with everything in-between. These conditions support the growth of mildew and algae, plus the buildup of dust, dirt, and pollen.
Through all these seasons we keep homes and businesses sparkling with our state-of-the-art exterior cleaning services in Ellicott City, MD.
We offer a unique combination of customer service plus unbelievable results that keeps our customers absolutely delighted.
"My house looks amazing!"
You wouldn't wash just the hood of your car – you'd wash the whole thing!
When we review your property, we look at the roof, siding, windows, decks, sidewalk and any other surfaces that tend ot get dirty. Why? Because we want our customers to get the best possible value for our services.  We bring all the equipment to get the job completely done the first time and are able to effectively clean any type of surface – concrete, brick, stone, wood, vinyl, and more.
When we leave, you'll be wowed at the complete transformation!
Exterior Cleaning & Power Washing Services in Ellicott City, MD
In Ellicott City, we provide complete pressure washing services in Ellicott City and other exterior cleaning services. We work in neighborhoods such as Turf Valley Rd., Pebble Beach Dr., West Friendship, Mayfield, Montgomery Rd., Ilchester Rd., Baltimore National Pike, Frederick Rd., Pine Orchard, Rogers Ave., Rockland, Dogwood Dr. Old Saint Johns Ln., and Saint Johns Ln.
This involves a cleaning of those unsightly dark streaks and spots that stain and deteriorate the shingles.
We clean all types of siding (wood, vinyl, brick, etc) to remove dirt, pollen, algae, and grass stains that accumulate on these surfaces.
This is a complete window cleaning service which covers the glass, sills, tracks and frames, followed by a clear water rinse.
We clean patios, walkways, decks and hardscapes with specifically mixed cleaning agents to effectively clean each type of surface.
We make exterior cleaning services and roof washing services in Ellicott City, MD a set-it-and-forget-it breeze for business owners and property managers who want to make a great impression on their patrons.
We eradicate disgusting bacteria and dangerous viruses, including COVID-19 with our super-efficient interior sanitization spray fogging services.
How We Stand Out Among Power Washing Companies in Ellicott City, MD:
Our customers love us because we:
Are responsive and flexible to their needs.
Show up with great attitudes, enthusiasm and politeness.
Communicate frequently and effectively to keep them in the loop.
Respect your property and go the extra mile to ensure your complete satisfaction.
Arrive on time, in uniform with all the tools and experience needed to get the job done right the first time.
Schedule an appointment for Exterior Cleaning Services and Roof Washing Services in Ellicott City, MD. Contact us today!
You shouldn't have to wait forever for service, so we make sure you'll get our next available slot. Our straightforward scheduling is easy – just give us a call or fill out our online quote request form and we'll respond right away. We'll ask some questions to understand your time frame, goals, and the specifics of your property. With your approval you'll be scheduled as quickly as we are able.
Not only will you be amazed at the transformation your property undergoes, you'll be treated with deserved respect and consideration along the way!
Our 100% Satisfaction Guarantee makes sure you're completely happy!
Pick Us As Your Go-To Power Washing Company in Ellicott City, MD
Our power washing services are flexible to both residential homes that need annual cleaning, and commercial businesses that need quarterly or monthly services.

We always communicate to you know when we're coming, and make sure you're totally satisfied when we leave!

With an office in Owings Mills, we can quickly provide cleaning services like exterior cleaning services in Ellicott City.

We're trained to properly wash all types of surfaces with the correct water pressure, technique, nozzle, and cleaning agent. That ensures you don't experience any property damage!

We do the little things, like move furniture and reset planters, so having power washing services in Ellicott City, MD done is never an inconvenience to you!
"Wonderful service, fair rates and our windows look incredible! I highly recommend this company for all your window and outdoor cleaning needs. Thank you Michael and Rebecca."
⭐️⭐️⭐️⭐️⭐️
– Rebekah Delibro, Facebook Reviewer
Featured Project in Ellicott City, MD
Morningside House of Ellicott City | Dorsey Hall Drive, Ellicott City, MD
We cleaned the windows of a senior living facility in Ellicott City MD. That included the interior and exterior sides of the glass, screens, frames, tracks and sills. All spots and streaks were gone once we were done, to leave only glistening glass.
Residents were happy to be able to look through clean windows once we were done!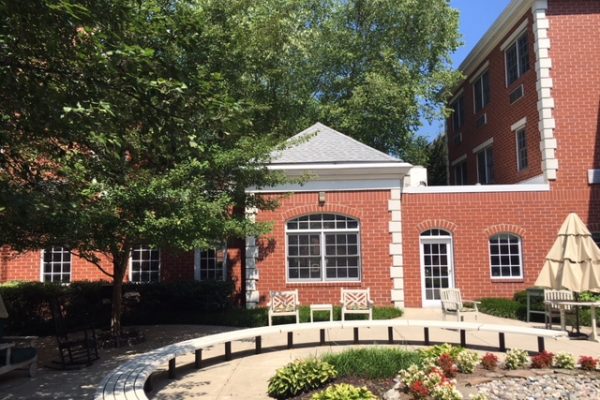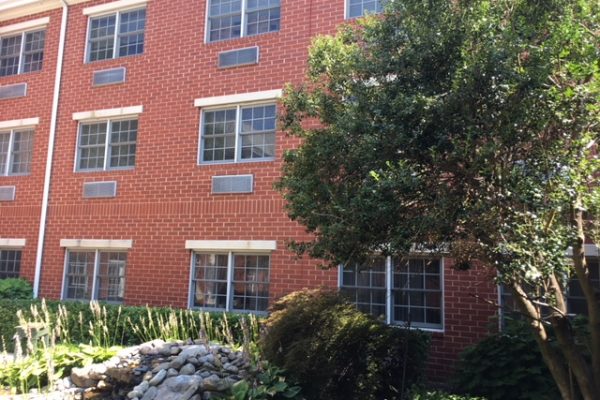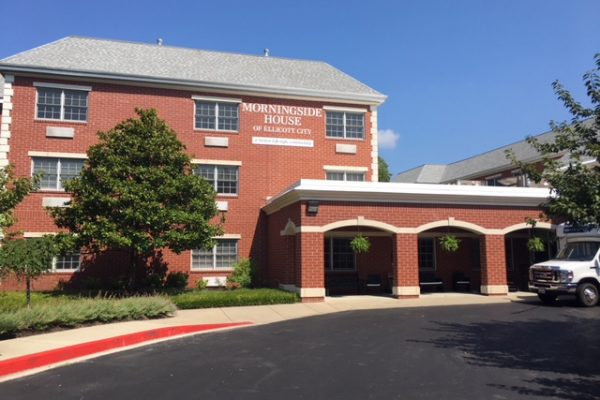 Contact the Top Power Washing Company in Ellicott City, MD Today!
Need to get your home ready for entertaining guests? We can help it look like new with our exterior cleaning services in Ellicott City, MD.
Want your Ellicott City business to stand out as a well-maintained property? We'll make sure you get plenty of great comments from visitors.
Call us today at 800-858-6208 or fill out a quote request online. There's no risk to you to receive your free quote. We look forward to hearing from and meeting you!

A lot of companies over-promise and under-deliver, but not us!
We have made it our mission to deliver the most amazing customer experience ever! It's a bold statement, but we have the character, experience, processes and guarantees to back it up! It's important to us that you are treated with respect and delighted with every aspect of our work.
Some of our recent job locations include:
Abingdon, Towson, Timonium, Baltimore, Bel Air, Ellicott City, Pikesville, Randallstown, and Reisterstown.
Give us a call to schedule your free quote at 800-858-6208 or request one online. You will not recognize your property when we're done making it shine!