Before Our Carpet Cleaners Arrive: What You Need to Do – Preparing for Carpet Cleaning Services in 3 Steps
From cigarette smoke to pet fur, your regular cleaning routine of DIY shampooing and vacuuming will not capture everything that falls on your carpet. With that, it can make sense to bring in professional carpet cleaners for carpet cleaning, who can rejuvenate your living space once more.  
By preparing for carpet cleaning professionals from Pristine Inc. with these 3 steps, you'll be able to maximize your carpet cleaning experience and ensure everything is addressed.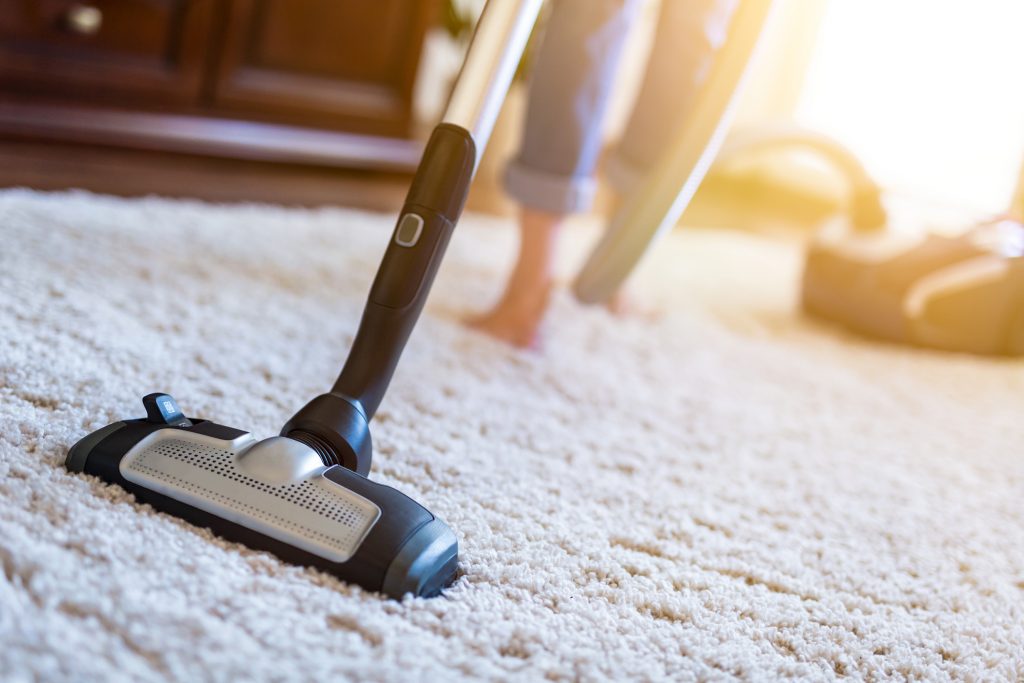 1. Clear the Space
Before our carpet cleaners arrive to clean your carpet, it's important to make space for them to move around, as well as protect certain items that could be damaged or destroyed in the process that you cherish.
Pristine Inc. can help you protect your larger pieces of furniture at no charge if you are unable to move it with slides or tabs. This is to ensure that every inch of your carpet can be cleaned properly and evenly by our team. Any smaller pieces, feel free to move out of the carpeted area on your own so we can get to work once we arrive.
Don't forget to give the carpet a comb-through, especially if it's shaggy, as small items (bobby pins, toys, etc.) can damage professional equipment. Vacuum the high-traffic areas as well before our cleaners arrive, as it helps our cleaners focus on the dirt embedded in your carpet fibers that your regular cleaning materials could not reach. We also recommend clearing a path from your front door to the carpet area that our team will be cleaning.
Before our team arrives, don't forget to have your pets tucked in another room, to avoid them being too agitated or nervous during the cleaning.
Depending on how busy your living space is, this is the most time-consuming part of preparing for carpet cleaning services.
2. Free up a Parking Spot
Carpet cleaners need to park as close as possible to your door to make it easier for them to operate their equipment. It's important to clear out a parking spot next to the door, to reduce risks of accidents and make the operation easier and quicker.
If you live in an apartment building, you can notify the administrator of the complex that you are preparing for carpet cleaning and you would need access to the building parking lot, an elevator, etc. If needed, ask the neighbors to be understanding or to move their cars for a few hours.
3. Point out Any Problem Areas to the Cleaners When They Arrive
When our professional carpet cleaning team arrives, make sure to let them know what the problem areas are, and describe the possible causes of the staining/damage. This information will be very helpful for our team when deciding what cleaning technique, equipment, and solutions to use.
At Pristine Inc., we always begin our carpet cleaning process with a pre-inspection and walk through the entire carpeted area with you to discuss and address any problem areas. Learn more about our 12-step carpet cleaning process here!
Need Carpet Cleaning Services in Maryland for your Home or Business?
You spend a lot of time on your carpet, and preparing for carpet cleaning is not a time-consuming process. Request a free quote today from the best carpet cleaners in Maryland and we will give you a reliable cost estimate, tell you all about our carpet cleaning servicing, and discuss what you need us to do.
Get Your Vinyl Siding Bright and Clean Without Voiding Your Siding Warranty
Contact us today to schedule your free quote!
A lot of companies over-promise and under-deliver, but not us!
We have made it our mission to deliver the most amazing customer experience ever! It's a bold statement, but we have the character, experience, processes and guarantees to back it up! It's important to us that you are treated with respect and delighted with every aspect of our work.
Give us a call to schedule your free quote at 800-858-6208 or request one online. You will not recognize your property when we're done making it shine!

© Pristine Inc. All Rights Reserved